Nevada Lightning is please to introduce our in-house lesson instructors.  Kourtney Davis and Brad Betker are Nevada Lightning approved instructors.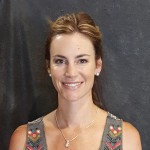 Kourtney Davis- Private Fastpitch Pitching Instructor
Kourtney played high school softball at Galena High School ('96-'99), winning three high school state championships.  She earned a Division One Softball Scholarship to Oklahoma University ('00).  In 2001 she transferred to Cal Berkeley where she concluded her softball career.  Kourtney graduated with her bachelor's degree in Business Marketing from University of Nevada. Kourtney derives a lot of her pitching philosophy from Don Sarno, the former USA Olympic Pitching Coach.  She has taught softball pitchers for over a decade and continues to be one of the top fastpitch instructors in Northern Nevada.  She works extremely hard in developing top notch varsity pitchers and college pitchers.  Kourtney held the job as the University of Nevada Pitching Coach 2012-14.
Contact Kourtney Davis at 775-232-8703 or kld1203@aol.com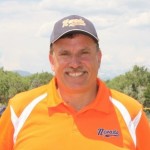 Brad Betker- Private Fastpitch Hitting/Slapping Instructor
Brad has over 30 years of experience @ coaching travel softball at the highest level. He brings an extensive knowledge of all aspects of the game, having coached at all levels, 10u through 18u college prep teams. Brad's hitting, catching & fielding lessons are tailored for the athlete to achieve success on the field with proper mechanics & fundamentals, building the foundation to become an Elite softball player.
Brad's resume has head coach includes:
*ASA Nevada State Champion
*ASA Nationals top 10 finish
*Triple Crown Championship 2nd place finish
*Triple Crown Firework Super 64 Power pool participation
*ASA Valley Invitational Championship 2nd place finish
*USA Prep Nationals  2nd place
*Numerous – Norcal ASA Championships
Brad's  players have achieved:
Northern Nevada High School Division 1
Most Valuable Player
Offensive Player of the Year
Numerous  – First Team Infielders, First Team Outfielders, First Team Catchers, First Team Pitchers and Pitchers Of the Years
Scores of players sent to colleges all across the USA awarded millions of dollars in scholarships
Contact Brad at 775-450-9000 or bradbetker@gmail.com