The Nevada Lightning organization is committed to putting together another 18U team, starting in the fall of 2017, and is aiming to fill the roster of the team with high school graduation years of  2018, 2019 and 2020.  We are looking for girls and families who have the goal of wanting to play college softball.  Girls and families who choose to be a part of the 18U '00 Vicino team will be able to utilize all of the resources associated with being a part of the Lightning organization.
These perks include a 20,000 square foot indoor facility that is in process of having a major face lift, including brand new LED lighting being installed, as well as all new field turf is being put in the batting cages, pitching lanes and infield area.  Our organizational website is state-of-the art and player profiles for all players on the 18U '00 Vicino team will be created and posted on the 18U '00 Vicino team page.
If finances are a concern in relation to your family, our organization is a fully functioning, non-profit entity where all fundraising money is tax deductable.  We allow our teams to keep all of their fundraising money to benefit both the team and individual player.  Please see the donation letter that's posted on the front page of our website if you have an interested party willing to help the team out financially.
If you want to be part of building something special, while being the part of a stable and well-run organization, Nevada Lightning 18U '00 Vicino  is your team!
Nevada Lightning 18U '00 Vicino Looking For Players To Round Out 2017 Fall Roster
We are looking for a corner, outfielder, and a pitcher to fill out our 18U roster.  Please contact Dennis O'Brien at (775) 741-1319 or dennisobrien1972@outlook.com for more details.
18
U Lightning '00 Vicino – 2017 Roster
| | | | | | |
| --- | --- | --- | --- | --- | --- |
|   # |  PLAYER |  GRAD YEAR | BATS | THROWS | POSITIONS |
| 4 |  Hunter Whitton |  2019 |  Left |  Right |  MI/OF/1B/C |
| 7 |  Sydney McCarthy |  2019 |  Right |  Right |  OF |
| 9 |  Keegan Whitton |  2021 |  Right |  Right |  C/OF/MI |
| 10 |  Bianca Nolasco |  2019 |  Right |  Right |  MI/OF |
| 11 |  Skyler Curwen |  2020 |  Right |  Right |  C/1B/OF |
| 12 |  Alyssa Nicholson |  2021 |  Right |  Right |  C/1B/OF |
| 14 |  Hannah Sisco |  2020 |  Right |  Right |  OF/3B |
| 15 |  Keara Seymour |  2020 |  Right |  Right |  RHP/1B |
| 21 |  Katelyn McMillan |  2019 |  Right |  Right |  OF |
| 25 |  Shannon Keeney |  2021 |  Right |  Right |  RHP/MI/OF |
| 33 |  Madison Nicholson |  2018 |  Right |  Right |  RHP/OF/1B/MI |
18U Lightning '00
 Vicino – Player Profiles
18U Lightning '00 Vicino – Practice Schedule
Wedsnesdays 6:00 PM – 8:00 PM Indoors at Bret's Baseball and Softball Academy
Saturdays 9:00 AM – 12:00 PM Outdoors at Reed High School (Weather Permitting) or 8:00 AM – 10:00 AM Indoors at Bret's Baseball and Softball Academy
High School session practice – One Sunday from late February – early May at Reed High School
No Practice – November 22nd and 25th, December 23rd – 29th
18U Lightning '00 Vicino – 2017-2018 Tournament Schedule
ASA Open Tournament
October 7th – October 8th
Sparks, NV
USA Preps Halloween Instructional
October 27th – October 29th
Palmdale, CA
USSSA Fall State Championship
November 4th – November 5th
Reno/Sparks, NV
USA Preps Toys For Tots
December 15th – December 17th
Palmdale, CA
USA Preps Best Of The West
January 13th – January 15th
Las Vegas, NV
Triple Crown Sports Memorial Day Classic
May 26th – May 28th
Irvine, CA
Triple Crown Sports Valley Invitational
June 15th – June 17th
Hillsboro, OR
USA Preps Stars & Stripes
June 28th – July 1st
Las Vegas, NV
USA Preps Elena Kramer Memorial
July 27th – July 29th
Palmdale, CA
USA Preps September Instructional
September 21st – September 23rd
Palmdale, CA
Triple Crown Sports Valley South
October 12th – October 15th
Medford, OR
USA Preps National Championship
November 9th – November 11th
Palmdale, CA
USA Preps Toys For Tots
December 14th – December 16th
Palmdale, CA
18U Lightning '00 Vicino – Coaching Staff
Head Coach
Sam Vicino
Assistant Coach
Jason Sparks
Assistant Coach
B.J. Curwen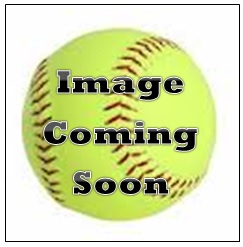 Manager
Dennis O'Brien
775-741-1319
dennisobrien1972@outlook.com