We are looking to add girls born in '04 and '05 to this 14U '04 team. Our goal is to keep a nucleus of girls together as the team ages through the organization. Preparing the girls to be ready for high school softball is a top priority of our coaching staff.  It isn't necessary to have prior travel ball experience in order for players to become a part of our organization.  We have put together an aggressive tournament schedule that will challenge our girls. We have secured outdoor fields and have our indoor facility to utilize in the spring and summer. Having access to these resources will allow our girls to grow in the game.
Nevada Lightning 14U '04 Dawson Looking For Players To Round Out 2018 Spring Roster
The Nevada Lightning 14U '04 Dawson team is looking to fill a few roster spots to finalize it's roster for the 2018 Spring season.  Players with grad years of 2022, 2023 and 2024 are welcome to contact Manager Brett Dawson at (775) 544-6673 or brett.dawson@ravencomm.com for more information on how to get your daughter and family involved with this team.
14U Lightning '04 Dawson – 2018 Roster
| | | | | | |
| --- | --- | --- | --- | --- | --- |
| # | PLAYER | GRAD YR | BATS | THROWS | POSITIONS |
|  00 |  Alyson Montoya |  2022 |  Right |  Right |  3B/C |
|   3 |  Alana Biggs |  2022 |  Right |  Right |  P/2B |
|   5 |  Kelsi Davis |  2022 |  Right |  Right |  OF |
|   9 |  Hollee Jamison |  2022 |  Right |  Right |  SS/P |
|  10 |  Kiley McMillan |  2023 |  Right |  Right |  P/SS/OF |
|  16 |  Mia Behrens |  2022 |  Right |  Right |  C/OF |
|  25 |  Brooklyn Dillard |  2022 |  Right |  Right |  P/1B/OF |
|  33 |  Marissa Gregory |  2022 |  Right |  Right |  1B/OF |
|  55 |  Kaeleigh Johnny |  2022 |  Right |  Right |  OF/2B |
14U Lightning '04 Dawson – Player Profiles
Mia Behrens
Bats: Right
Throws: Right
Positions: C/OF
Class of 2022
Alana Biggs
Bats: Right
Throws: Right
Positions: P/2B
Class of 2022
Kelsi Davis


Bats: Right




Throws: Right




Positions: 2B/OF




Class of 2022

 

                                                   

 

                                                 

                                                 

Brooklyn Dillard


Bats: Right




Throws: Right




Positions: P/1B




Class of 2022

Marissa Gregory


Bats: Right




Throws: Right




Positions: 1B/OF




Class of 2022

Hollee Jamison


Bats: Right




Throws: Right




Positions: SS/P




Class of 2022

                                                   
                                                   
                                                   
Kaeleigh Johnny
Bats: Right
Throws: Right
Positions: OF/2B
Class of 2022
Kiley McMillan


Bats: Right




Throws: Right




Positions: P/SS/OF




Class of 2023

Alyson Montoya


Bats: Right




Throws: Right




Positions: 3B/C




Class of 2022
14U Lightning '04 Dawson – 2018 Practice Schedule
Thursdays 6:00 PM – 8:00 PM Indoors at Bret's Baseball and Softball Academy

Saturdays 3:00 PM – 5:00 PM Indoors at Bret's Baseball and Softball Academy
14U Lightning '04 Dawson – 2018 Tournament Schedule
14U Lightning '04 Dawson – Coaching Staff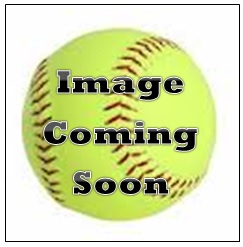 Assistant Coach
Stevie Ellis